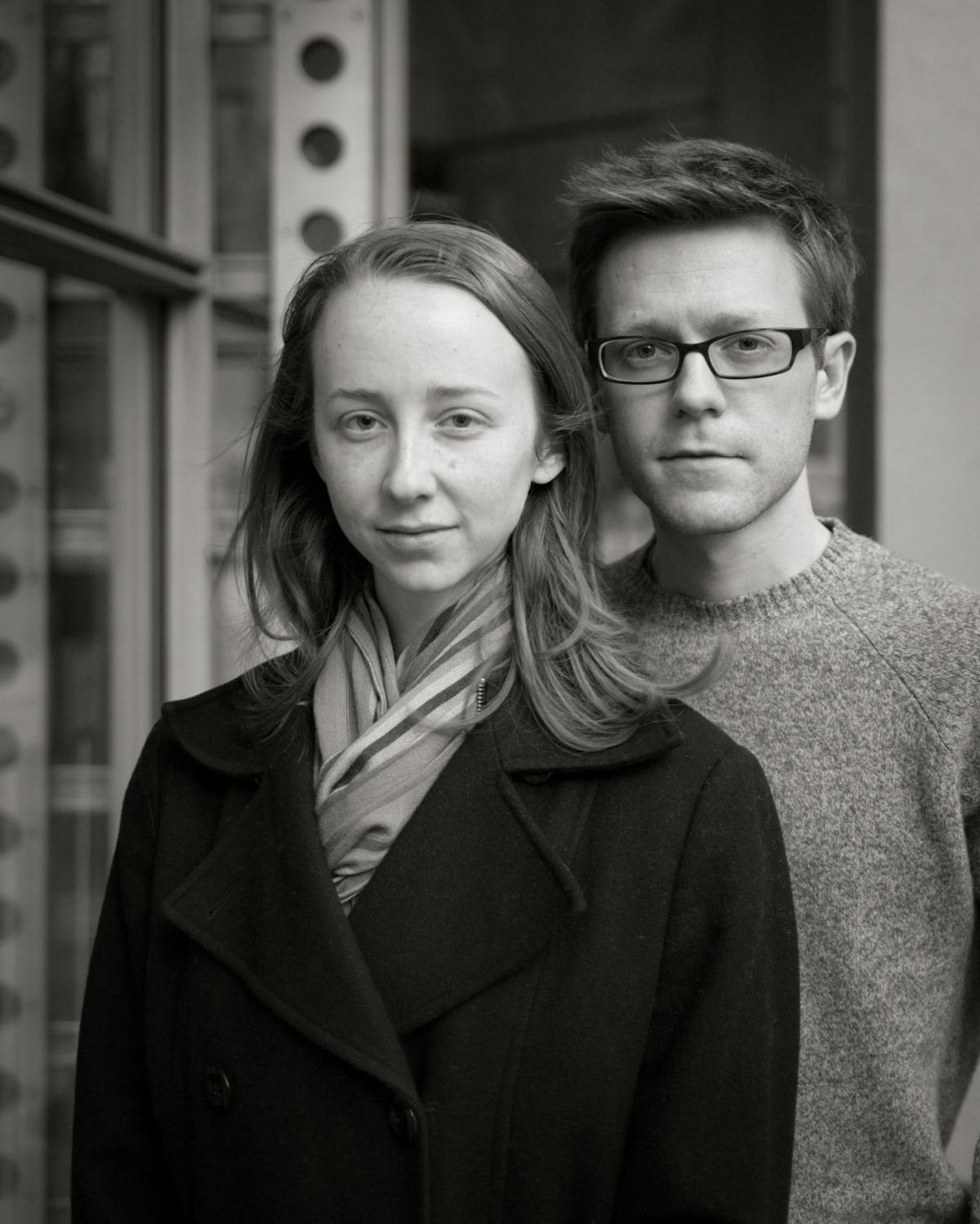 However, it's a word that is woven into the fabric of America and part of its history and reality – especially in Culpeper County.
This year marks the 100th anniversary of the lynching of Charles "Allie" Thompson – an event that still reverberates through the Culpeper community and one that has at times not been recognized or publicized enough.
It's that reality that History Quest and local historian Zann Nelson is hoping to change by hosting a pair of events to remember the lynchings in Culpeper County and help educate the community.
"A measure of our success will be to encourage a culture in our community that will not tolerate these symbols of injustice and oppression," she said.
The first of the events, a screening of "An Outrage," will be held Sept. 24 from 7 to 8:30 p.m. at Culpeper Baptist Church.
"An Outrage"
"An Outrage" is an award-winning documentary about lynching in the American South – coincidentally co-directed by a Culpeper County High School graduate.
Lance Warren and his wife Hannah Ayers produced and directed the film that is being distributed by the Southern Poverty Law Center – which has written a curriculum to complement the film as part of its Teaching Tolerance project.  The organization deployed the film and companion curriculum in fall 2017 to its network of more than 500,000 teachers — and their millions of students.
Warren, a 2000 CCHS graduate, started on the project with his wife in 2016 and premiered the film in 2017. Since then, they've traveled to more than 65 community meetings screening their film.
Coming back to Culpeper to screen the film and then host a conversation with Dr. Amy Tillerson-Brown, a Professor and History Department Chair at Mary Baldwin College will be a unique experience for Warren and Ayers.
He freely admits that while he was living in Culpeper, he wasn't aware of the history of lynchings in the county – of which three are known. Allie Thompson in 1918, William Thompson in 1877 and Willian Grayson in 1850 were three Culpeper residents who were documented to have been murdered by lynch mobs in Culpeper County.
"An Outrage" is an effort to raise the awareness of lynching and teach a part of America's past that is often overlooked or pushed aside.
The film, an independent project the couple originated through their company Field Studio, started after working with the Equal Justice Initiative in Alabama and directing an online graduate program for history teachers. Part of that program was live broadcasting lectures from historians.
"As we did that to the teachers who were attending, we were struck again and again that lynching kept coming up in these general lectures about American history, far more than lynchings had come up in our own educations," Warren said. "For Hannah and I, lynching was very much the sidebar in our textbooks. It was an ancillary story to the main narrative of American history. The way the historians talked about lynching was that it's integral to American history. We came to learn, in fact, it is."
Warren stated that there are more than 4,000 documented lynchings over a period of about 80 years or one-third of American history.
Wanting to learn the human stories behind the numbers, Warren and Ayers made contact with families of those who were lynched and sat down with them in front of a camera – telling their relatives' stories.
"We found ourselves curious about the human stories behind those numbers," Warren said. "They set us out on a project how we could tell a story of lynching throughout the American South that would have a home in classrooms and community gatherings."
The lynching of Allie Thompson was not featured in the film, but it served as a reminder about how lynchings were not at the forefront of education. Despite living for several years in Culpeper, Warren was not aware of the Thompson lynching. It wasn't until Nelson's research and the subsequent three-part series co-authored by Nelson and Alison Brophy Champion and published in the Culpeper Star-Exponent in 2006 that he became aware of the story or the murder.
"That's an excellent example of growing up and not knowing much about the history of lynching," Warren said. "I learned the basics growing up – that it was generally young African American men who were killed typically by hangings."
Warren and Ayers came to learn through the process of making the film that those basics had some truth to it – but it also left out a tremendous amount of information.
"What it leaves out is reality," Warren said. "The reality is lynching is far more than hanging, it was burning, it was shooting. It was far more than young men killed. Lynching had a disgusting diversity. That flies below the radar of mainstream American history."
Nelson points out that traditional history books often leave out lynchings – a part of history lost to time.
"I don't think it's been preserved at all, maybe because we're ashamed of it," Nelson said. "It was terrorism in its purest form. The purpose of lynching was to control, oppress and intimidate a population of people through violence and fear."
Those are still tactics deployed today, Nelson said, pointing to the events in Charlottesville in 2017.
"There are those that say 'it's in the past, let's move on,' but I would disagree," Nelson said. "It's very relevant today. We don't want to dwell on it, but it is very important that we acknowledge that it happened and we become more aware of the signs of that type of oppression happening again."
Nelson's work to shine a light on the history of lynchings in the county is indicative of many historians throughout America, Warren said. He praised her for her work and for the work of other activists who are working to highlight America's connection to lynchings.
"Often the way this hidden history is being dragged into the light is by committed community members," Warren said. "They're doing the hard work, going to the archives, talking to the ancestors, finding the outlet to write about this."
Ayers and Warren used some of that research and those accounts to track down family members who had spoken previously about their family's history with lynchings. They were careful to approach families who were actively discussing their loss.
"We knew going into this that families deal with painful past in many different ways," Ayers said. "It was important to us to approach people who have taken on some activist role in addition to their interest in their personal family history."
The reaction they've received has often been surprising, no matter how many times they encounter it. Often someone will stand up during their community presentations and say "my uncle was lynched" or "my great-grandmother was lynched."
"It stays surprising even though we had become so aware of how prominent the violence was," Ayers said.
Among African-American communities, the topic isn't as hidden away. Family members recall discussing the dangers, adults meeting to help keep their families safe. For white Americans, it's often a surprise that these events took place in their own communities.
"That is definitely one trend we've seen while out on the road," Warren said. "We've screened to predominantly integrated audiences and we again and again find that we have African American audience members saying 'we heard about this.' White members of the audience, this is news to them. The scope, the complexity of lynching is news to many members of the white audience."
"There is a strikingly disturbing difference in what American history is depending on where you grew up."
The 33-minute film has garnered numerous awards since its premier and is on tour by invitation at universities, museums, and film festivals across the country, with more than 70 stops in 27 states through 2018.
The SPLC is offering a curriculum for the film – something Nelson hopes local school systems will take advantage of.
"I do think students, young people, need to be made aware that it did happen," Nelson said. "It could be an extension of a policy that already exists in many schools to recognize and prevent bullying. This certainly is not simply bullying, it's an extreme form of that. I'm hopeful the school systems will look to their programs – I know Eastern View (High School) has a diversity program. Through these programs, they can incorporate the signs of intimidation due to religion, or skin color or even gender. And then teach both the students and teachers how to do deal with the situations."
Schools interested in the curriculum can view it at https://www.tolerance.org/classroom-resources/film-kits/an-outrage.
Warren and Ayers are looking forward to screening the film in Culpeper and continuing their mission of educating America about a dark chapter of its past.
"We strongly believe as individuals, as students of history, as Virginians, as human beings that such acknowledgment is necessary," Warren said. "To the extent that the event in September can help broaden people's awareness of the history of lynching, to broaden people's awareness that it took place in their own town."
Remembrance and Reflection November event
The event scheduled for Nov. 17 from 2 to 4 p.m. at Culpeper Baptist Church is an estimated 75- minute program in the church followed by a walk to the Culpeper Courthouse yard and a brief program at the side entrance to the old jail pending permit. The tentative program at this location will be the reading of a resolution, a song and a closing prayer.
The event will share the stories of these men and highlight the need to build a coalition that will create mechanisms for the awareness and prevention of such acts of violence, hatred, and oppression in the future. Speakers will address plans for several activities as well as present a resolution of apology to the victims, their descendants and the community.
During the program in the church, guests will learn of the circumstances of the deaths of each of these men though the focus will be on Allie Thompson whose murder occurred three days before Thanksgiving 100 hundred years ago.
In 1918 Charles Allie Thompson, born in January 1900, had registered for the Army and World War I and was living with his parents on their small farm in the northern portion of Culpeper County. He was employed by a local farmer to assist with the fall harvest of corn.  On the fateful day in late November, he was arrested while cutting corn about a mile and a half from his home and charged with assaulting a white woman. He was incarcerated in the local jail, the very same building that stands today facing West Davis St. Early on the following Monday morning about 1 a.m., he was kidnapped from the jail and taken to a spot about a mile beyond Catalpa and hanged. The perpetrators were never pursued and subsequently never prosecuted.
"Charles Allie Thompson was denied his right to due process and protection under the law," Nelson said. "Lynching is defined as the act or acts of violence that circumvent the legal system."